Understanding Bitcoin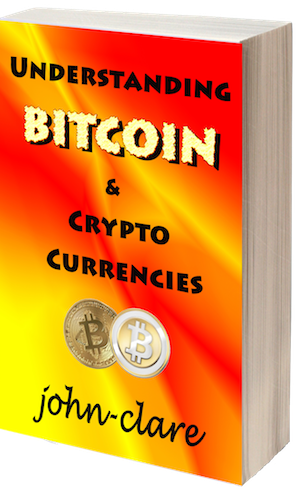 Price: £3.99

This book will show you how to buy, store and sell crypto-currencies. It explains how they work, and takes you through all the steps you need in order to buy bitcoin, ether, and the other coins and tokens, and how to get digital wallets to keep them safe, and also how to check their value on the various exchanges.
This can be dangerous country. My book will keep you safe by giving you the essential knowledge so you wont be scammed.
What you get...
The course contains eight modules:
1 - Understanding Crypto-Currencies
2 - What is Bitcoin?
3 - Mining
4 - How to Buy Your Bitcoin
5 - What is Bitcoin Worth?
6 - Becoming a Bitcoin Miner
7 - Initial Coin Offerings
8 - Crypto Exchanges and the Future
This course is available in book format as a pdf which can be read on your computer or printed.
Click the
Buy Now
button below to be sent to my Paypal account. After payment you will be forwarded to the book file. Any hitches just
get back to me
.
The course is also available in audio format, and three of the modules in video. Let me know whether you want either, or both of these formats as well. There is no extra charge.
Email me your requirements
.